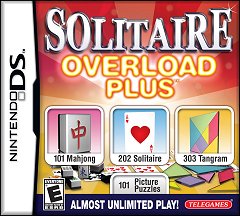 Solitaire Overload PlusTM
MSRP $29.99
Available Now
Click HERE to play the game trailer
Virtually Unlimited Entertainment
Telegames, Inc. has again teamed with Cosmigo, the developers of Solitaire Overload™, to create a second installment of the popular series...one that's on steroids!
Some of the outstanding features include:
> 707 unique full-featured game variations consisting of:
> 101 Mahjong layouts with 6 selectable tilesets in 2-D or fully zoomable and rotatable 3-D.
> 202 Solitaire games from your favorite families like Klondike, FreeCell, Spider, and many more. Each game has on-screen instructions and customizing options.
> 303 Tangram puzzles of people, animals, and objects. Select a tileset then drag, rotate, or flip the pieces to make them fit within the puzzle shape.
> 101 Picture Puzzles composed of photo-realistic content. Touch the HELP icon at any time to automatically move puzzle pieces when you get stuck.
> All games designed with VUE™ TECHNOLOGY providing Virtually Unlimited Entertainment. Internal random occurrence algorithms are blended with loads of game content to create a product that could, conceivably, provide a lifetime of fresh challenges and entertainment.
> iPhone™- style menu manipulation and selection using your finger, stylus, or control pad. All games are played on the Touch Screen using your finger, stylus, or control pad.
> Sort and select games based on different criteria for each game type.
> Select your choice of background from 101 cool pictures and gradients.
> Select your favorite card decks and tilesets to use.
> Relaxing original sound tracks. Edit the playlist to hear only what you want to hear.
> Automatically tracks your stats.
> On-screen "How to play" instructions for different game types.
> Save the game status, player statistics, and other options for later.
> PC-style menus allow easy and intuitive configuration and navigation.
> Includes selectable English, French, or Spanish language for on-screen text, options, and instructions.
Order it now at Amazon, Walmart, eBay, or TelegamesDirect.
Screenshots: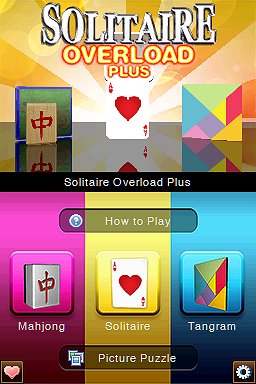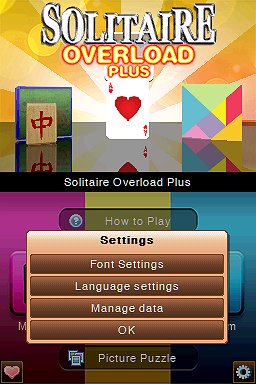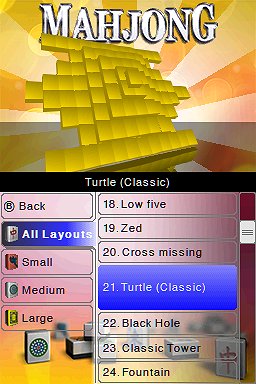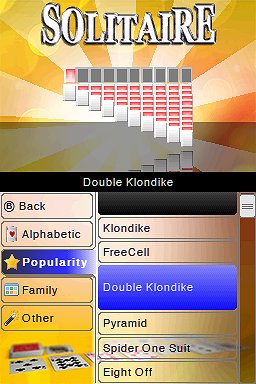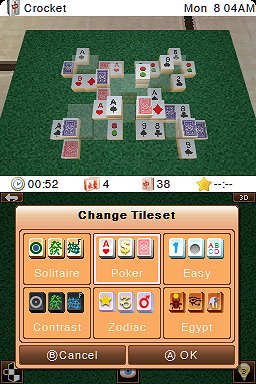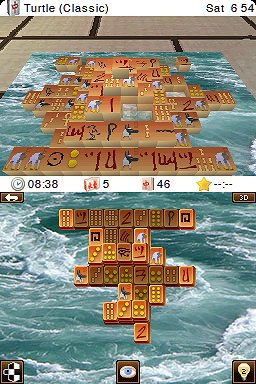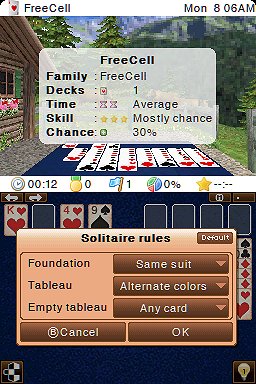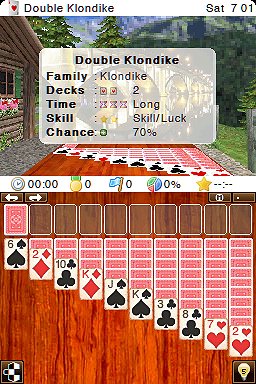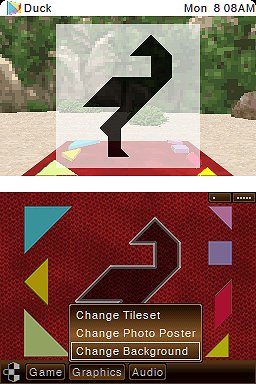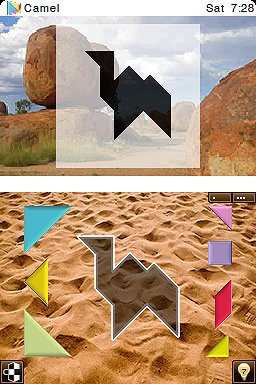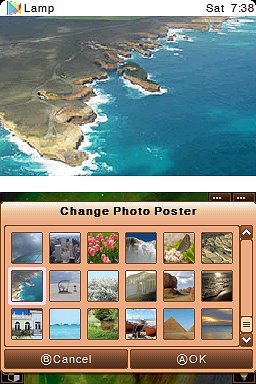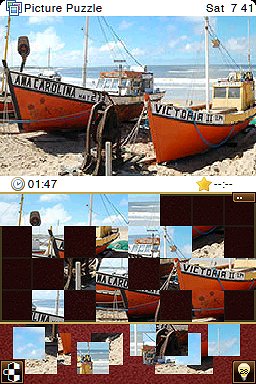 [Back] [Feedback] [Order Form] [Specials]